The Sahayak Trust was established in 1984 and has a Board of Trustees which is primarily involved with establishing its vision, mission, values, strategic planning, policy and finances. Management of the Trust's operations has been entrusted by the Board of Trustees to its Founder Chairperson and Managing Trustee. Professional staff and Advisers who are experts in their respective fields are actively engaged in furthering the educational objectives of The Sahayak Trust.
Dilnavaz Variava: Founder & Managing Trustee
She is one of the first graduates from IIM Ahmedabad, and has been a director of various companies. From 1973 she has played a leading role in environment conservation as CEO of WWF India, Vice President for 20 years of the Bombay Natural History Society and as a member of the Govt of India's National Committee for Environmental Planning & Co-ordination, National Conservation Strategy Committee and National Board for Wildlife. She was Chair of the Working Group on Ecological Foundations for Sustainable Agriculture, Government of Maharashtra High Level Expert Committee. She is also President of an educational trust running schools for over 3500 rural children. Dilnavaz has retired from business responsibilities to focus on these interests.
Advisers
The Board is assisted by Advisers who have recognized skills in their fields of expertise. The present Advisers appointed by the Trust consists of  (in alphabetical order) :
Dr. Satish Gogulwar
Convener of the NGO Aamhi Aamchya Arogyasathi. Dr. Gogulwar did M.B.B.S from Nagpur University. He is working in Health sectors from last 33 years (1987 onwards). He was trustee of Kailash Health Foundation Mumbai from 1992 to 2005 and of SEARCH Gadchiroli (1994 – 1997). He has also coordinated many action plan committees. From 2010 he is the convener of NGO working in health sector – Aamhi Aamchya Aarogyasathi (AAA). AAA is working in 200 tribal & rural villages of Gadchiroli , Chandrapur district & 45 slums of Nagpur city. He has trained 120 women health workers of Community Health Project run by Ambuja Cement Foundation in Gadchandur area district Chandrapur. AAA is also working with adolescent girls. 'They formed about 70 adolescent girls groups in Kurkheda Taluka of Gadchiroli district'. He was invited as a member in State NABARD Committee in 1996. In 2000 he received M.B.Gandhi Trust Puraskar. In 2010 he was awarded Lifetime Achievement Award by Indian Medical Association, Nagpur.
Dr. Priti Joshi
Dr. Priti Joshi, M. Sc (Botany), Ph.D (Botany) is Director & Secretary, National Organization for Community Welfare, Wardha (Maharastra). She is an expert in the field of biological waste management and has worked for over 30 years in various NGOs promoting organic farming, rural development and combating anemia, particularly amongst women and children. She has been consultant and trainer for The Sahayak Trust and other NGOs.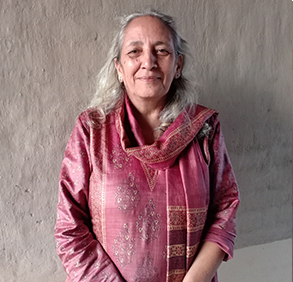 Ruby Madan
Ms. Madan did her Masters in Economics and PGDP from IIFT New Delhi. Thereafter pursued career in International marketing and handled geographical areas like Middle East, Far East, Europe and Srilanka. After two decades of corporate life switched to development sector and joined BNHS, thereafter headed Light of Life Trust working in the field of education. Her passion is to see sustainable social models scaled up in critical need areas. Taught Social Entrepreneurship students at Tata Institute Social Sciences (TISS) and advocates similar models for sustainability.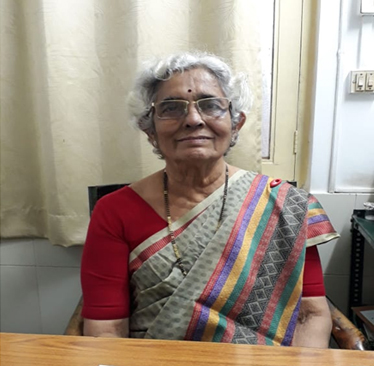 Dr. Jayashree Pendharkar
She has done M.Sc. B.Ed and Post graduate diploma in dietics and she is working at Central India Institute of Medical sciences (CIIMS) as a diet consultant for last 27 years. She conducts programs on nutrition education, diabetes education and prevention of heart diseases. She has written 12 books on Health and Nutrition in Marathi and Hindi. She is also on board of studies of Kavi Kulaguru Kalidas Sanskrit Vidyapeeth, Nagpur. Recipient of 4 renowned awards and regular speaker on television and radio Dr. Jayashree Pendharkar has co-authored 7 international papers on home- based child care at Melghat to reduce mortality and malnutrition which were presented in Health and Well being 2011 in London and a lecture presentation in Bhartiya Vidyapeeth Bhavan.
Dr. G.V. Ramanjaneyulu
He is an agriculture scientist and Director of the Centre for Sustainable Agriculture (CSA) based in Hyderabad. CSA works on developing and promoting locally adapted and sustainable farming practices such as organic farming, non – pesticidal management, open source seeds, ethno-veterinary practices, water conservation etc related to ecological and economic sustainability. CSA was instrumental in designing and establishing the Community Managed Sustainable Agriculture model.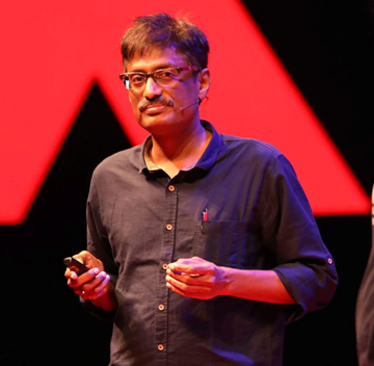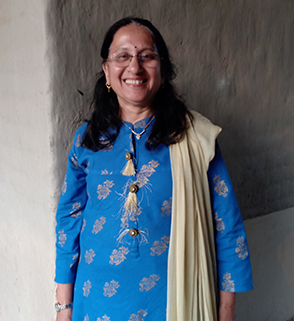 Dr. Meena Shelgaonkar
Dr. Shelgaonkar has done her PhD in Medical Pharmacology. She works as free Lance policy maker in prescription monitoring, ADR, drug-drug interactions, infection control, generic prescriptions, medication error, patient counselling, on-line procurements, research activities and Intellectual property rights. She has also developed a medical software for clinical pharmacology, she has Worked for Care hospitals, Nagpur as clinical pharmacologist for NABH approval – 1 year. She was also an Associate professor at ICRI, (Institute of Clinical Research affiliated to Cranfield UK) Mumbai – 18 months and Lecturer (Selection Grade) at Institute of Diploma in Pharmacy, Nagpur- 25 years.
​Vrunda has done a Masters in Social Work from Nirmala Niketan, Mumbai. She is a social development professional. She has worked on women empowerment and communities at large. She is skilled in capacity building, creative content creation and networking. She also has vast experience of working in social sector in the areas of Gender, Health and Community Development.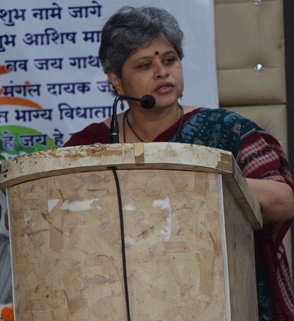 Head Office & Centres
The Sahayak Trust has its Head Office in Mumbai, Maharashtra. Its Institute for Rural Education has a Maval Centre in  Pune district and  a Vidarbha Centre based in Wardha, Maharashtra. The Trust's training and education programmes  are based on need assessment for rural communities. Current educational  programmes are focussed on health and nutrition through Organic Kitchen Gardens for Nutrition,  but a variety of educational programmes have been run by The Sahayak Trust's Institute for Rural Education mainly in  Vidarbha,  and in Pune and Nashik districts of Maharaashtra.
Professional Faculty :
​​Director – Rajesh K R, Masters in Social Work.

​Senior Trainer – Atish Gaikwad, B.Sc (Botany)

​Communications Executive – Aditi Naik, Masters in Communication and Media

​Executive Assistant – Aarti Pawar, M.Com

Project Coordinator –  Mr. Pramod Shinde, MBA in  Social Entrepreneurship , Master of Social Work, Post Graduate Diploma in Communication & Journalism

​Part time Training Faculty and Research Associates are recruited as needed for specific education programs.